IN2 Sharpens EdgePower's Energy Control System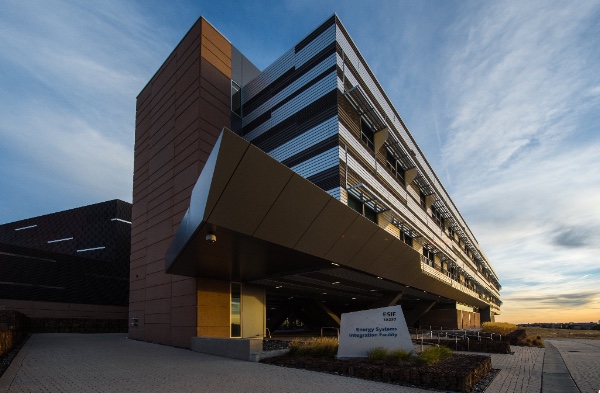 A Colorado firm is turning to the National Renewable Energy Laboratory (NREL) to refine its building energy management control systems as part of the Wells Fargo Innovation Incubator (IN2) program. But there's a twist. While it is common to install what's called "hardware-in-the-loop" to validate products by using physical devices, EdgePower is drawing upon NREL's building simulation competency to test its controllers virtually.
"We are putting their controller into a synthetic environment that is called 'controller in-the-loop,'" said Dane Christensen, the principal investigator. This environment builds on the hardware in-the-loop (HIL) practice, commonly used in Energy Systems Integration Facility (ESIF), as an experimental methodology to put pieces of hardware into realistic operational settings. The benefit of HIL is that the new devices do not have exposure to the actual electrical grid. Now, NREL is taking such simulations a step further. "We're basically picking up from that hardware-in-the loop experience, and applying that concept to a control problem instead of a physical operation of a piece of hardware."
This novel approach allows NREL to connect EdgePower's controller with a variety of building types—without ever being there. "We are currently designing a software interface to their controller that looks exactly like it is a certain building. In one case, it might be a federal building in Denver, another case it might be a school down in Florida." As a result of these scenarios, "We can see the dynamics of these buildings as they implement the control architecture that EdgePower has designed, without ever having to go into those real buildings." Researchers can monitor how the suite of services—such as dimming lights or changing temperature set points in a building—impact energy efficiency, reduce utility costs, and provide grid services. And it all can be done via simulation. This speeds up the research by avoiding lengthy site implementation barriers such as cyber-security evaluations, installation approvals, and commissioning. This simulation also enables the team to perform multiple iterations in a short amount of time.
EdgePower, a Aspen-based firm selected this year to be in the third cohort of IN2, already has systems installed in over 500 sites. Customers include two Fortune 500 companies with large retail facilities and storage warehouses. The company's products, both hardware and software, seek to minimize demand charges (costs associated with the instantaneous or 15-minute maximum energy consumption that occurs any during the billing period) through improved controls and analytics. NREL's team will help them analyze prospects for other clients, with an eye next spring towards installing new demonstration facilities.
To aid in that, NREL will also perform cyber-security analysis on their products. "With cybersecurity being a major issue, we thought it was relevant to do cybersecurity risk assessment, and evaluate what more the company could do to harden their systems," Christensen said. This could have multiple benefits: it would not only help protect their business, but give them a valuable third party risk assessment for new customers, showing that had taken preemptive security measures to protect its customers.
IN2 Stakeholder Spotlight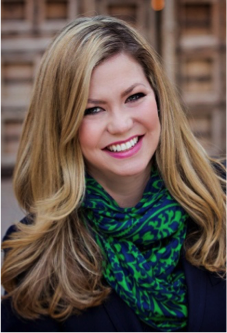 The IN2 Project Management team is excited to announce the addition of Ashley Grosh to the Wells Fargo IN2 Board of Directors. Previously Vice President and Business Initiatives Manager, Environmental Affairs at Wells Fargo, Ashley has accepted a new position at the company, Senior Relationship Manager with the Wells Fargo CleanTech Corporate Banking group. As a member of the board, Ashley will continue to play a leadership role in the IN2 program, which she helped found. In her new role at Wells Fargo, Ashley will be focusing on originating business and helping to deploy capital for high-growth clean technology companies in the following sectors: renewable energy, energy efficiency, energy storage, mobility, sustainable agriculture and water.
Senior Vice President, Operational Sustainability Strategy, Environmental Affairs at Wells Fargo, Jeff Austin, has announced his retirement from Wells Fargo after a career spanning nearly three decades. Jeff has provided the IN2 program with invaluable new ideas and initiatives over the years and the IN2 team is forever grateful for his contributions. The IN2 team wishes both Ashley and Jeff the best on their new endeavors!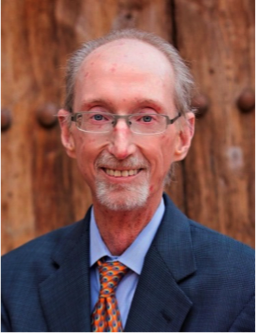 IN2 in the News
The IN

2 program and portfolio company Liquid Cool Solutions were featured in a Meeting of the Minds webinar, view the recording and download the slides here.
IN2 Program Manager Meghan Bader and IN2 Awardee simuwatt participated in a panel at Denver Start Up Week, an annual event focused on the entrepreneurial spirit.
Ecosystem
Check out this Greentech Media podcast on the cleantech ecosystem, which features a few our IN2 

Channel Partners.

Read about Cleantech Group's experience and takeaways from the IN2Summit.
The U.S. Trade and Development Agency (USTDA) welcomes project proposals from U.S. companies that have developed commercially viable, innovative technological solutions that can be deployed to emerging markets. Don't wait to apply, proposals are due October 31, 2017!
Greentown Labs is getting ready to open their Global Center for Cleantech Innovation.
IN2 Program Updates
Unable to attend the 

IN2 Summit? Read this de-brief of what was discussed and initial findings.
Check out the IN2 Annual Report released at the Summit.

Stay tuned for the announcement of IN

2

 Channel Partner Strategic Awards, expected in December. 

The IN2 Channel Partner Award Program serves to support the ecosystem by funding clean energy, cleantech and sustainability-focused incubators, accelerators, and university programs as key stakeholders in the clean energy economy. In addition to supporting the ecosystem financially, the program aims to further the ecosystem through promotion of a sustainable, robust network.
IN2 Company Updates
Go Electric
J2 Innovations
LiquidCool Solutions
LiquidCool Solutions featured in the PostBulletin on their 'cool' solution to reduce data center energy use.
Maalka
Co-Founder Rimas Gulbinas recently published an article on Regional Sustainability at the District Level as part of a Meeting of the Minds

 article series. 

Maalka is starting work with City University of New York to drive analytics for understanding building performance across 4,000 city agency buildings. They are also expanding into Europe to enable Cushman & Wakefield to scale next generation digital services for Commercial Real Estate investors and managers.
NETenergy
NETenergy was named as one of the top 50 hottest technologies for smart buildings in BuiltWorlds.
PowerFlex
ThermoLift
VG Smartglass
This coloradobiz article features several 

IN

2 Awardees helping to reduce companies energy expenses.
VG Smartglass was also featured as one of the top 50 hottest technologies for smart buildings in BuiltWorlds.
Whisker Labs
IN2 Companies at a Glance