IN2 Program Updates
The IN2 Program Management Team recently released a White Paper on the IN2 Summit findings. The rich dialogue that resulted from the IN2 Summit revealed that the food, energy, water nexus provides tremendous opportunities and potential for impact for the IN2 program expansion. As such, we'll be continuing to engage key stakeholders and subject matter experts to further investigate how the IN2 model can best be leveraged in this technology vertical. Check out the Executive Summary on our Blog and download the full paper.
The IN2 Channel Partner Strategic Awards were announced in early January! Read the press release on these exciting projects.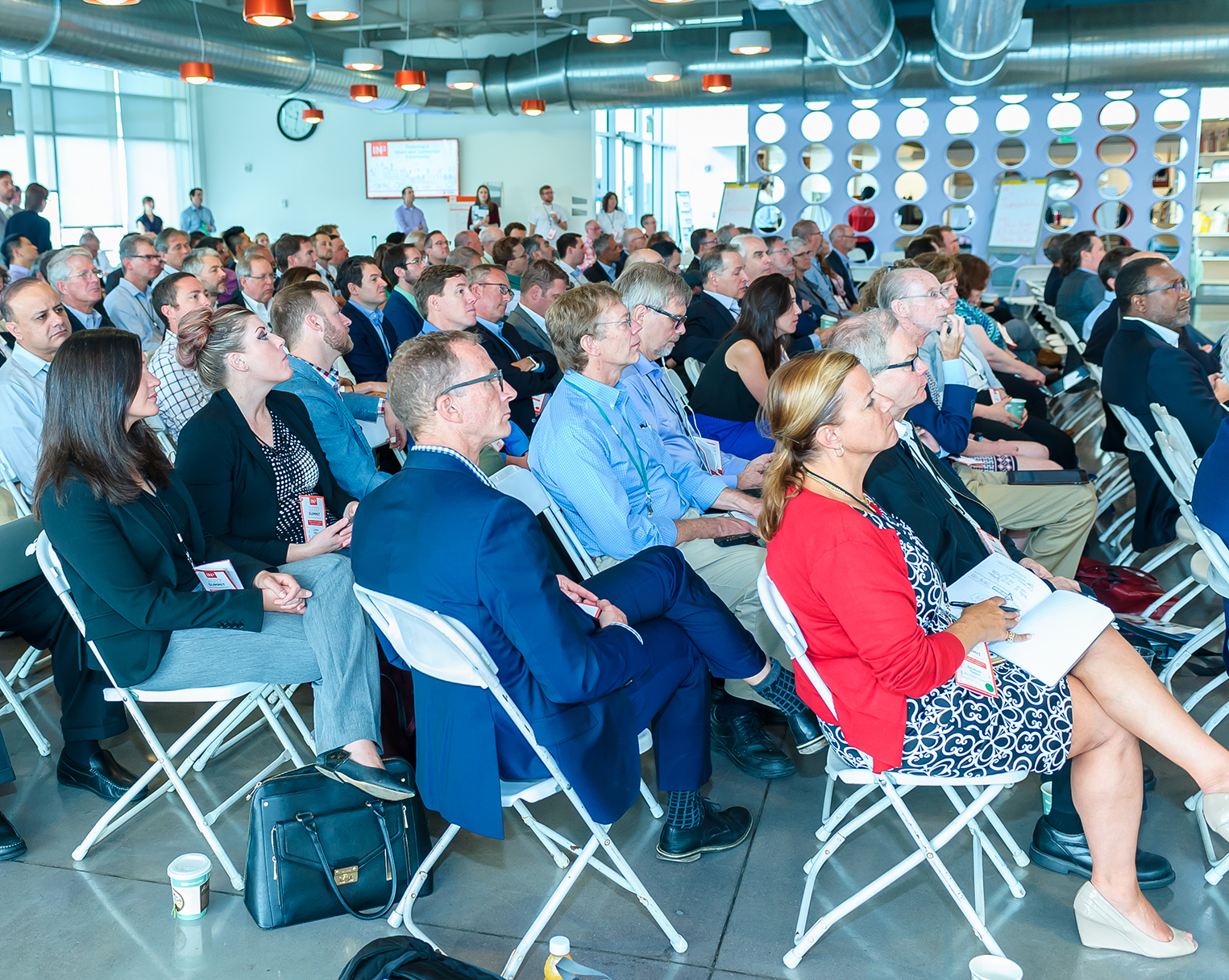 IN2 Helps Refine simuwatt Energy Auditor Application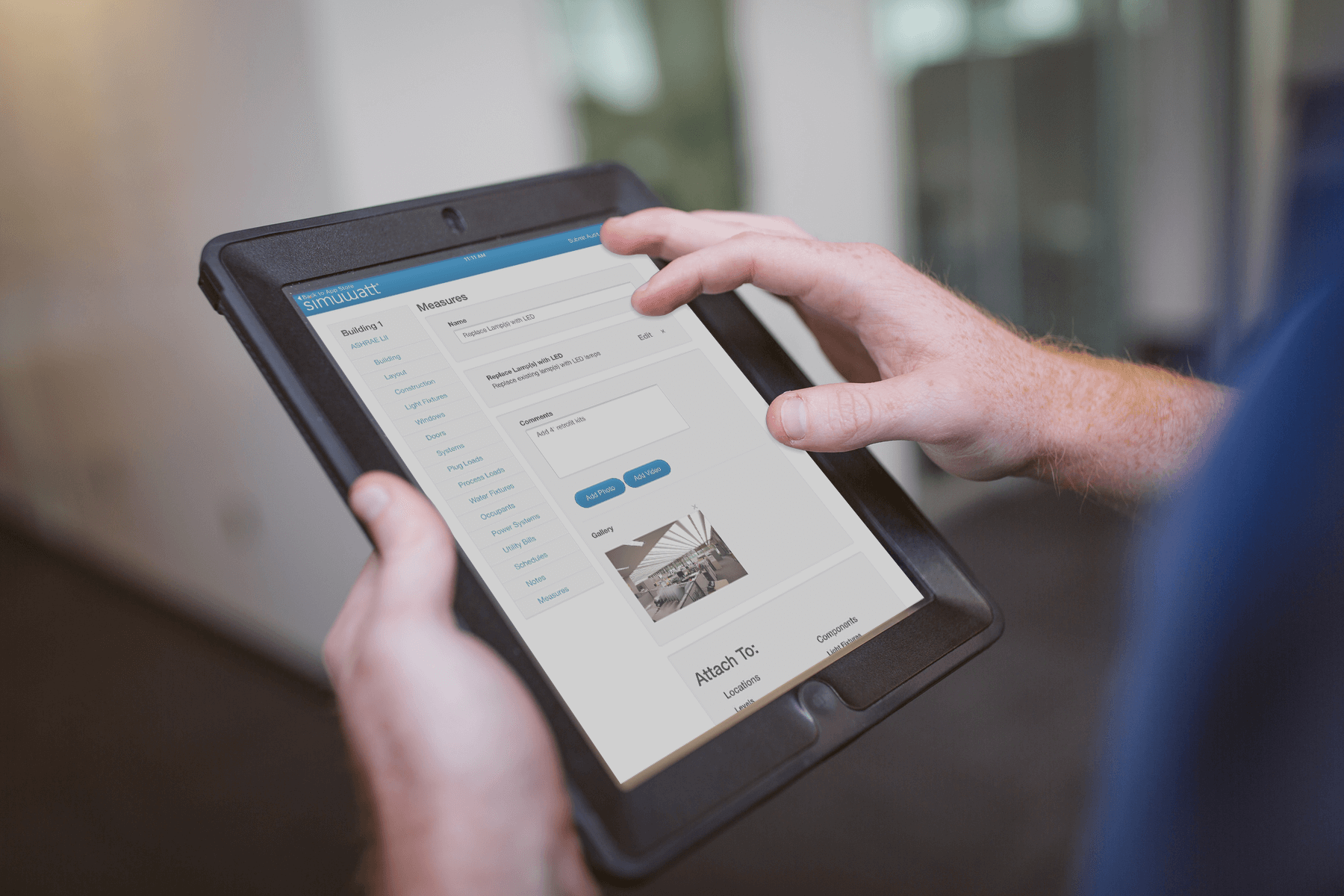 As one of ten startups accepted into the third round of the Wells Fargo Innovation Incubator (IN2) program, simuwatt, is working with NREL researchers to enhance its application and platform. Originally prototyped and developed with NREL, the Boulder, Colorado-based startup leverages the Energy Department's open-source building modeling tools EnergyPlus and OpenStudio. This allows users to rapidly find more potential energy savings for building operators.
While the product has been available commercially for a year, its most recent version includes enhancements to simplify and advance energy modeling and analysis "simuwatt now uses more rigorous energy simulation to predict the performance of different retrofits that you might do to a building," said NREL Senior Researcher Larry Brackney.
NREL researchers have assisted simuwatt to improve its application by "integrating the platforms to generate models, then calibrating the models, and lastly, providing them with a library of efficiency measures that they could apply to a building to see how those would pencil out for a particular owner," Brackney said. As a result, the application further completes the function researchers originally envisioned.
IN2 Stakeholder Spotlight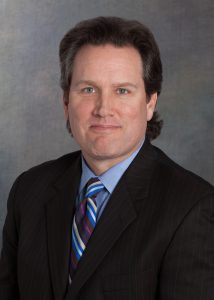 Curt Radkin, Corporate Properties Sustainability Strategist at Wells Fargo: With more than 25 years of experience primarily focused on strategic planning, development, sustainability and design, Curt Radkin played a significant role in helping Wells Fargo reach its lofty goal of reaching 100 percent renewable status by 2017. Radkin's Climate Group blog post details the progress to this point and calls on others to collaborate and join us in our commitment. Radkin's team focuses on research, development, and implementation of sustainability and well-being strategies that further promote the health and productivity of our team members while minimizing operational impact on the environment.
As Radkin's team worked to accomplish Phase I of the commitment, they were also strategizing around how they'd deliver on their ultimate goal — to directly fund new renewable electricity projects. The long-term strategy will include expanding onsite renewable energy development as well as long-term contracts for new offsite wind and solar facilities. At Wells Fargo and IN2, we are firmly committed to leveraging opportunities throughout our value chain to accelerate the transition to a greener economy and reduce the impacts of climate change on our communities. Join us in building toward a sustainable future!
IN2 in the News
Ecosystem
IN2 Company Updates
7AC Technologies, Inc.
7AC Technologies was awarded DOE funding to help industry address high performance computing challenges. Information gained from their IN2 project helped inform their proposal and this ongoing research.
Energy Storage Systems Inc.
Go Electric
Their IN2 project is complete and NREL assessed and validated the capability of LYNC DR to:

Provide uninterruptible (blip-free) transition from grid-connected to islanded mode while staying connected to critical loads. This is a unique and valuable capability for energy resiliency.
Maintain Photovoltaics systems from tripping after a grid interruption event. This is a unique and valuable capability for energy resiliency and renewables integration.
Comply to IEEE1547 and HECO interconnection requirements.
Demonstrate automated demand response dispatch.
To learn more about Go Electric's unique energy resiliency and microgrid capabilities or to request a copy of the test report, click here.

In November 2017, Go Electric was awarded a Mobile Military Microgrid Contract from the U.S. Army Corps of Engineers.
Go Electric was featured in Greentech Media on their plan to bring their technology to the public sector.
J2 Innovations
J2 participated in Haystack Connect, to expand their technology capabilities in working groups.
LiquidCool Solutions
Maalka
Maalka was awarded an additional $168,000 through follow-on-funding for their IN2 project!
PowerFlex
PowerFlex charging unit's have been installed at NREL's National Wind Technology Center, stay tuned for details on this exciting project!
Whisker Labs