IN2 Awardee's Smart Motor for HVAC Applications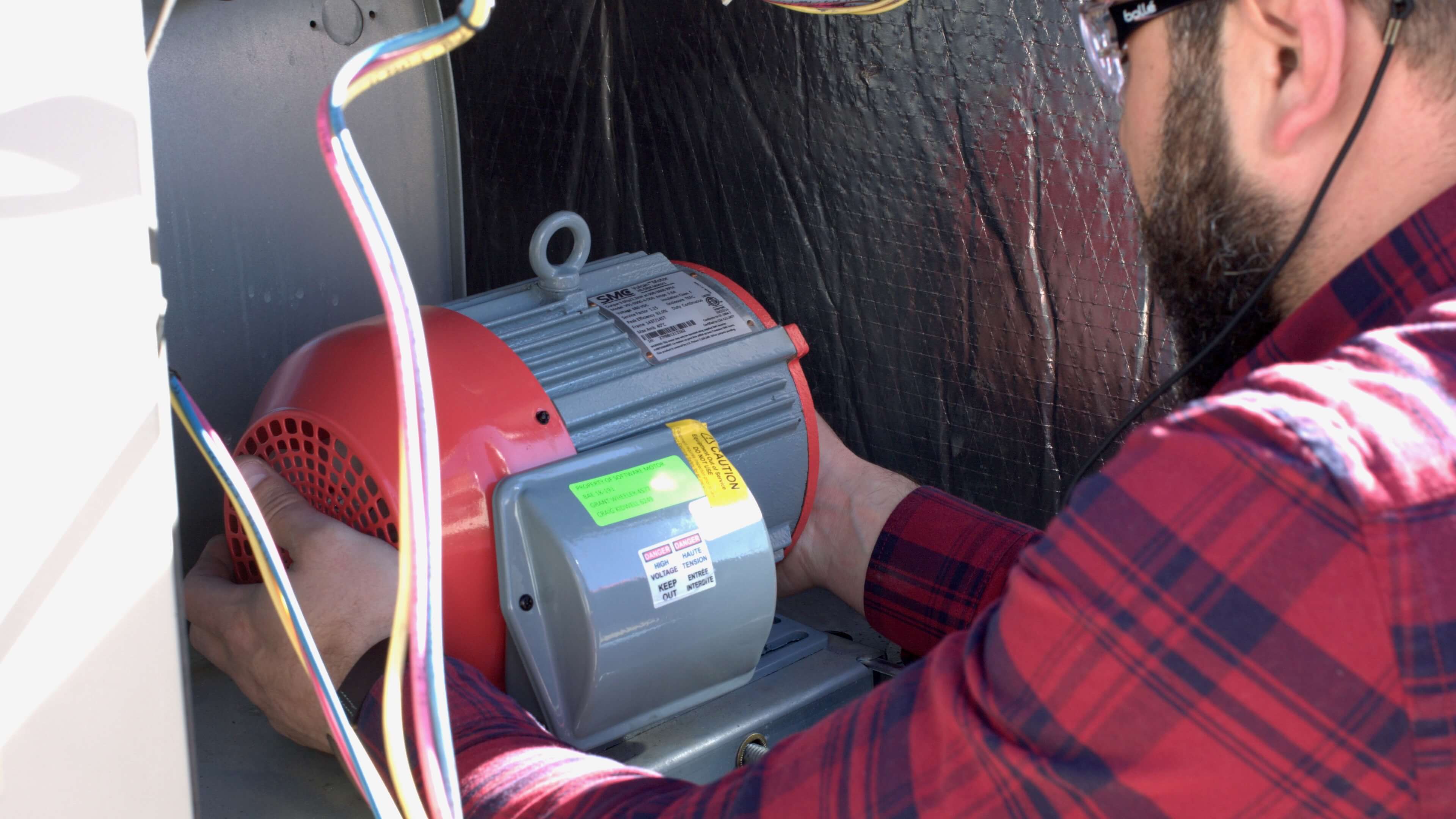 Heating, ventilating and air conditioning, also known as HVAC, is a critical end-use in residential, commercial and most industrial buildings for providing human comfort. HVAC is also one of the biggest users of energy in buildings, accounting for nearly 44 percent of total energy used in commercial buildings across the United States.
Most of residential and smaller commercial Roof Top Units (RTU) HVAC units in the U.S. are equipped with low-efficiency, fixed speed induction fan motors. These motors turn by inducing an electric current in the rotor. The electric induction process is inherently associated with inevitable adverse side effects that hamper efficiency and operational cost. Additionally, the heat generated from inefficiency can reduce the motor life, resulting in unexpected downtime and repair costs. Worse yet, these motors cannot efficiently and cost effectively vary their speed and when they do, they experience significant efficiency degradation.
Software Motor Corporation (SMC) has developed a new software controlled high rotor pole switch reluctance motor that can dramatically improve the efficiency and controls. By taking the simplest and most reliable motor ever made — a switched-reluctance design, used in nuclear reactors and mines for decades — and developing patented hardware improvements and leveraging computing technology in mobile phones and electric vehicles, SMC has developed a more reliable, efficient and intelligent motor, driven by software.
The SMC motor has revolutionized the motor industry by combining low cost, high efficiency, built-in reliability, variable speed operation, and an IoT controller in a single motor. These features enable building operators to enhance the operation and maintenance aspects of their HVAC systems cost-effectively.
SMC's motor technology uses a patented high-rotor pole "switched reluctance" design that demonstrates 30-90 percent potential energy savings in HVAC applications.While the SMC technology can be used in water pumping and potentially vapor compression, in this particular project the application mainly focused on the RTU's supply fan.
Through the Wells Fargo Innovation Incubator (IN2) program, National Renewable Energy Laboratory (NREL) researchers have been testing and validating the energy efficiency and performance of the SMC technology under various operational scenarios. NREL has leveraged available industry intelligence, including information from the Department of Energy's advanced rooftop unit campaign to identify critical performance gaps that hamper the energy efficiency of rooftop units. Preliminary tests were performed at NREL that resulted in actionable recommendations to improve SMC's control algorithm and identify target performance improvement areas for their units.
Maalka Receives Follow-On Funding from IN2 to Continue Development of State-of-the-Art Energy Modeling Solution
With global energy demand on the rise and continuing to grow, the need for climate change mitigation has grown in importance. Because the energy supply sector is the largest contributor to global greenhouse gas emissions, the value of energy modeling has increased alongside the expanding demand for climate change mitigation and energy efficiency improvement.
Energy modeling involves building computer models of energy systems in order to analyze them. Oftentimes, these models employ various scenarios and variables in order to investigate different assumptions about the technical and economic conditions at hand. Energy models for buildings combine inputs such as building geometry, construction materials, lighting, HVAC, water heating, component efficiencies, control strategies, schedules for occupancy, plug-loads and thermostat settings with information about local weather and uses physics equations to calculate thermal loads, system response to those loads, and resulting energy use, along with related metrics like occupant comfort and energy costs.
A wide range of techniques are employed, and outputs may include system feasibility, greenhouse gasemissions, cumulative financial costs, natural resource use and the energy efficiency of the system under investigation. By intending to contribute variously to system operations, engineering design or energy policy development, energy models often range in scope and can be quite expensive.
Traditionally, physical energy audits that cost between 10 and 15 cents per square foot have been used to recommend energy conservation actions. Through the Wells Fargo Innovation Incubator (IN2) program, working with the National Renewable Energy Lab (NREL), Maalka is developing a new technology with far-reaching implications for cities, commercial building owners and energy utilities who will leverage it to administer highly targeted energy efficiency improvement programs.
IN2 Stakeholder Spotlight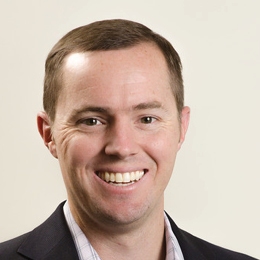 IN2 is excited to announce the addition of Ramsay Huntley to the Wells Fargo IN2 Program Management Team. Ramsay will be serving as Wells Fargo's Vice President, Clean Technology and Innovation Philanthropy Program Officer and joins the team with more than a decade of experience in corporate sustainability. He will be overseeing Wells Fargo's clean technology philanthropy programs including IN2 and tribal renewable energy projects. He will work closely with internal and external stakeholders to drive innovation in the clean technology sector by helping network companies to access expert support to grow their businesses. Most recent to Wells Fargo, Ramsay spent the last two years at Simple Energy, optimizing their customer engagement and finding new ways for customers to save energy through utility rebates.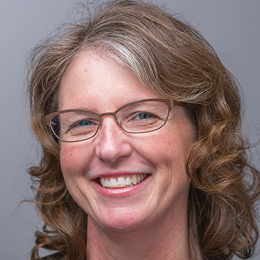 Additionally, the NREL IN2 Program Team welcomes Trish Cozart to the team. Trish has spent the last nine years at NREL leading projects for an application development team, primarily supporting the Department of Energy's deployment efforts for alternative fuels and advanced vehicles. During this time she also lead projects in other areas of the lab including wind, geothermal, solar, buildings, and technology transfer. Her basement in Wheat Ridge, Colorado has served as the birthplace for two startup companies over the last 14 years. She is excited to combine her love of all things entrepreneurial with her dedication to the groundbreaking science and technology practiced at the lab.
IN2 pairs entrepreneurs with experts at NREL to test and refine clean-tech innovations and speed their path to market. Take a look inside NREL's facilities and meet some of the researchers in this video.
Congratulations to our IN2 partner, Wells Fargo, on the fantastic news that the company is committing $200 billion in financing through 2030 to businesses and projects that support the transition to a low-carbon economy.
Several news outlets covered the announcement of the IN2 Channel Partner Strategic Awards program:
IN2 companies simuwatt, LiquidCool Solutions, and Go Electric recently concluded their projects at NREL. If you missed the closeout webinars feel free to reach out to IN2@nrel.gov to receive links to the recordings.
APANA
EdgePower
Energy Storage Systems Inc.
Geli
LiquidCool Solutions
simuwatt
ThermoLift
Transformative Wave
PowerFlex