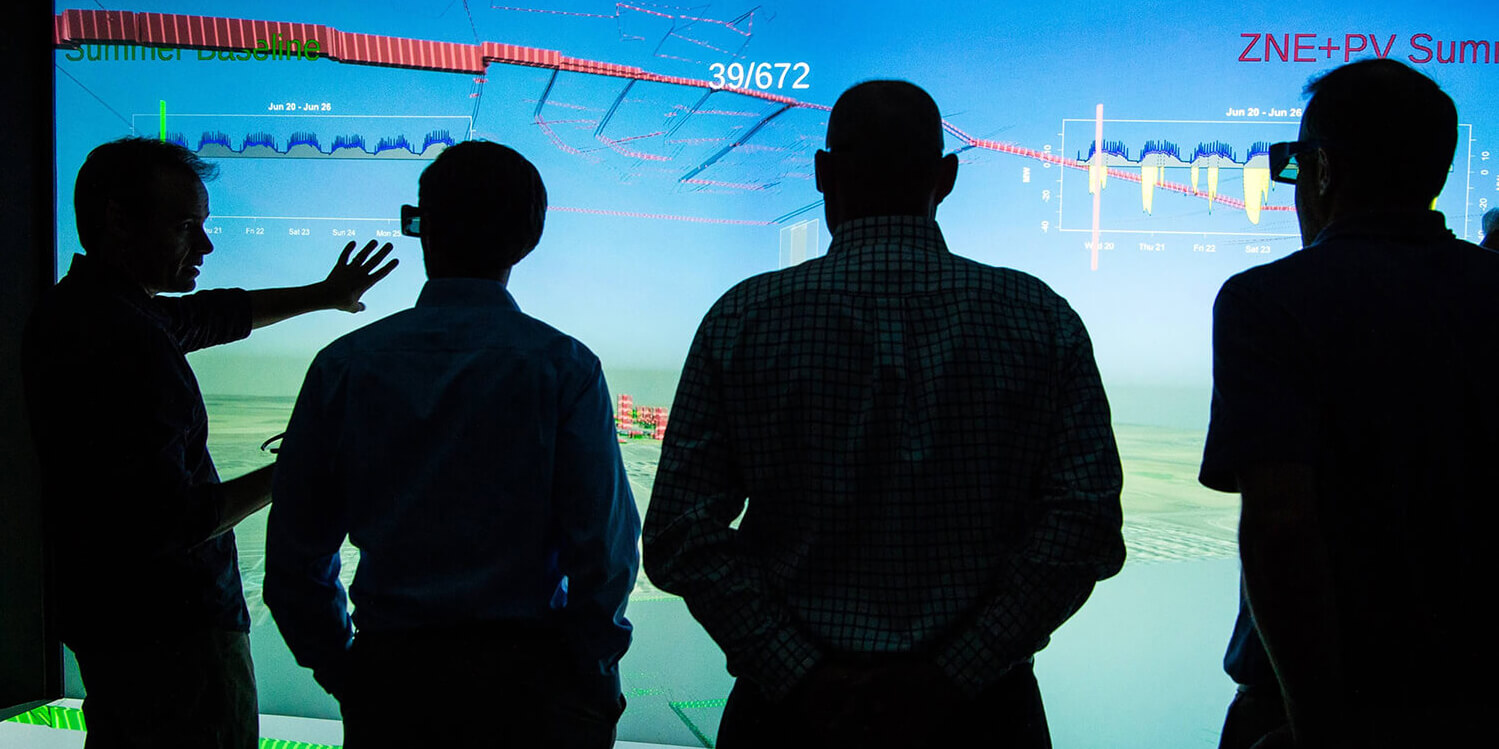 After the Wells Fargo Innovation Incubator (IN2) ramped up its strong portfolio of projects last year, several projects have achieved completion. A total of eight have concluded since the program's inception in 2014, with six projects having closed out in the first half of 2018, yielding exciting and promising outcomes highlighted below.
Among the projects closed out is LiquidCool Solutions (LiquidCool). Successful lab evaluation and development of the company's prototype led the National Renewable Energy Laboratory (NREL) to perform a field demonstration to evaluate the installation, maintenance, and computational performance of the liquid-submerged server at its Energy Systems Integration Facility (ESIF). The servers, immersed in a recirculating flow of an electrically non-conductive heat transfer fluid, performed up to specifications and could maintain target temperatures under heavy computation loads. The units will remain installed to substantiate durability over a longer period of continual use and to provide a powerful computing resource for NREL researchers. "One of the best things that IN2 has done for us is that it's provided an independent validation that our technology works," said David Roe, Program Manager at LiquidCool. "Being able to talk about this installation at NREL has made a huge difference in the way prospective customers view our offerings."
More information on NREL's evaluation of LiquidCool's technology can be found in their technical report.
Go Electric also just wrapped up their project, which received technical assistance and services from NREL's lab facilities for measurement and validation of its LYNC DR® through installation in the ESIF. LYNC DR—a microgrid power transfer technology— strives to ensure energy resiliency for buildings and sustains grid stability at scale, ultimately ensuring energy sustainability for the communities in which they reside. NREL assessed and validated the capability of LYNC DR to:
Provide uninterruptible (blip-free) transition from grid-connected to islanded mode while staying connected to critical loads. This is a unique and valuable capability for energy resiliency.
Prevent photovoltaic systems from tripping after a grid interruption event. This is a unique and valuable capability for energy resiliency and renewables integration.
Comply with IEEE1547 and HECO interconnection requirements.
Demonstrate automated demand response dispatch.
simuwatt, another IN2 innovation which reached completion, is a web- and tablet-based application that allows users to rapidly find potential energy savings for building operators. While the product has been available commercially for a year, its most recent version includes enhancements to simplify and advance energy modeling and analysis. NREL researchers assisted simuwatt to improve its application by "integrating the platforms to generate models, then calibrating the models, and lastly, providing them with a library of efficiency measures that they could apply to a building to see how those would pencil out for a particular owner," Larry Brackney, NREL Senior Researcher, said. As a result, the application further completes the function researchers originally envisioned.
Brackney is pleased to have completed the latest case study for simuwatt and looks forward to the program's impact on increasing commercial building efficiency. "We're excited to see where that's going to take them, and I think it will be very successful for them."
ThermoLift called on NREL's system and building modeling expertise to help bound the performance potential of various product development scenarios for its natural gas-driven heat pump. The company is continuing to develop a natural gas-driven heat pump and air conditioner to replace building heating, cooling, and hot water systems with a single appliance.
J2 Innovations realized the potential of connected buildings with its new framework software—Fluid Integration (FIN)—which injects the Building Automation System (BAS) with the benefits of a Building Operating System (BOS) to manage and leverage data. IN2 stepped in to help with retro-commissioning using the associated visualization to show energy and cost saving opportunities. Additionally, J2 Innovations recently announced its acquisition by Siemens.
7AC Technologies (7AC) is ready to offer a new approach to air conditioning technology—which represents nearly 50% of total energy consumption in commercial buildings—through its liquid desiccant technology. Throughout their project, NREL researchers helped improve 7AC's liquid desiccant heat exchanger design and tested the product across a wide range of climate conditions.
As companies wrap up their IN2 projects, they have the option to complete close-out webinars to the broad program ecosystem of Channel Partners, Wells Fargo executives, and industry partners. LiquidCool, Go Electric, simuwatt, and J2 Innovations all opted in for a close-out webinar – if interested in receiving a copy of their webinar recording or project related technical reports, please send a note to IN2@nrel.gov.
Stayed tuned for more news on portfolio companies who may enter into beta demonstration discussions with the IN2 program, following their initial project. The programs expansion last year with an additional $20 million boost from Wells Fargo Foundation has only strengthened its initiative focused on commercial building startups and has now successfully helped deliver the promise of real, lasting impact through innovative renewable energy technologies to market. The next cohort of innovators in commercial buildings is expected to be invited to the program in September 2018.