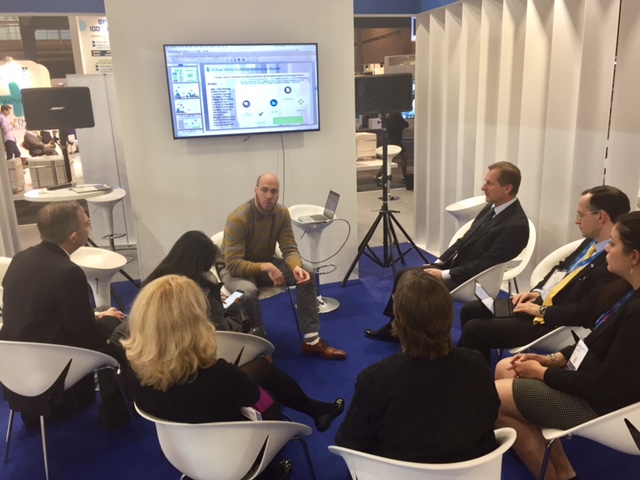 With global energy demand on the rise and continuing to grow, the need for climate change mitigation has grown in importance. Because the energy supply sector is the largest contributor to global greenhouse gas emissions, the value of energy modeling has increased alongside the expanding demand for climate change mitigation and energy efficiency improvement.
Energy modeling involves building computer models of energy systems in order to analyze them. Oftentimes, these models employ various scenarios and variables in order to investigate different assumptions about the technical and economic conditions at hand. Energy models for buildings combine inputs such as building geometry, construction materials, lighting, HVAC, water heating, component efficiencies, control strategies, schedules for occupancy, plug-loads and thermostat settings with information about local weather and uses physics equations to calculate thermal loads, system response to those loads, and resulting energy use, along with related metrics like occupant comfort and energy costs.
A wide range of techniques are employed, and outputs may include system feasibility, greenhouse gas emissions, cumulative financial costs, natural resource use and the energy efficiency of the system under investigation. However, the complexities of energy modeling often result in high costs that preclude their wide adoption and limit their ability to improve engineering design, inform energy policy, and accelerate adoption of energy efficient building technologies.
Traditionally, physical energy audits that cost between 10 and 15 cents per square foot have been used to recommend energy conservation actions. Working closely with the National Renewable Energy Lab (NREL), Maalka is developing a new technology with far-reaching implications for cities, commercial building owners and energy utilities who will leverage it to administer highly targeted energy efficiency improvement programs.
Maalka and NREL successfully met all technical development milestones for Phase I of the program in 2017 and will focus on preparing the technology for scaled deployment in 2018. Maalka was recently awarded follow-on funding from IN2 to ultimately build a fully operational, cloud-based OpenStudio model articulation, calibration and energy conservation measure (ECM) analysis application.
Maalka's modeling platform automatically generates accurate building energy models for macro-scale management of resources like energy, water and waste, reducing the time and cost of accurately modeling and simulating large portfolios of buildings by more than 90 percent.
"At first the question was, 'What is a smart city?," said Rimas Gulbinas, founder and CEO, Maalka. "Now we see this ability for organizations to not only define best practices for managing resources and investments, but also to inform the development of new technologies that allow cities to gather and analyze data in a standardized way."
The company's open, scalable platform enables optimized portfolio-level improvement strategies and continuous tracking of the impacts of investments on efficiency, health and finances over time. This technology enables building owners to rapidly deploy customized improvement strategies and develop frameworks based on accurate and proven empirical projections.
This technology will provide Maalka users with a next-generation energy modeling solution that is more accurate, comprehensive, faster and two orders of magnitude cheaper than competing solutions on the market — empowering customers of all sizes to identify and invest in upgrades that yield maximum energy and cost savings. The technology will be tested in pilot cities throughout the year and aims to be available to users at the start of 2019.
In the end, fully virtualized portfolios will revolutionize how commercial building portfolio owners, utilities, investors, and public sustainability programs manage assets, teams, operations and investments. Through the IN2 program, Maalka has the opportunity to transform commercial buildings into virtual resources for improving energy efficiency by bringing this incredibly beneficial technology to the next level.